SHIFT YOUR LIMITING BELIEFS ABOUT ABUNDANCE!
This is the missing ingredient to ALLOWING more abundance into your life!
Spend SIX MONTHS with Dana Wilde and work together in a group setting to Train Your Brain about WEALTH!
ONLY

50

 13

SPOTS AVAILABLE!
MY PROMISE TO YOU IS THAT BY THE END OF THIS COURSE, YOU WILL
FULLY UNDERSTAND
HOW YOU'VE BEEN PROGRAMMED BY THE CULTURE AND HOW TO
 CHANGE
YOUR PROGRAMMING!
"ARE YOU READY TO REWRITE YOUR LIMITING BELIEFS ABOUT MONEY?"
SIX MONTHLY GROUP CALLS

with Dana

for ONLY $297! 
LAUNCH SESSION! 
We start with a LIVE Launch Call where you discover a POWERHOUSE exercise designed to DOUBLE your income in six months!  We've literally received HUNDREDS of testimonials from people using this method!  
By the time you are done with session one, you will be armed with a powerful tool with a proven track record AND the methods you need to implement and stay on track!    
SIX FULL MONTHS OF SESSIONS! 
Together, we'll do five additional LIVE SESSIONS after the launch session where you receive the information, encouragement, and support you need to BREAKTHROUGH your limiting beliefs about money.
These monthly sessions give you the support you need to IMPLEMENT!  You will be able to receive feedback about your specific challenges.  You will be able to get your questions answered, and you will have others behind you, cheering you on and celebrating in your positive results!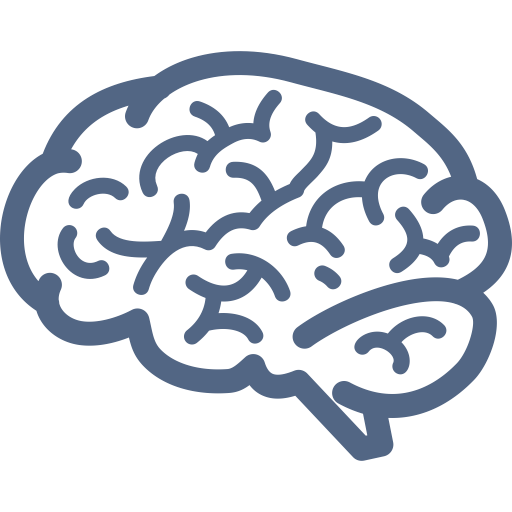 NEW MINDWARE EXPERIMENTS!
New Mindware Experiments EVERY MONTH designed to help you Train Your Brain for WEALTH!   Each session you will be given what we affectionately call "homeplay" so that each month you can focus on your favorite Mindaware Experiments.  You will have an entire month to explore, practice, and get results!
You will be given all of the support materials you need so that fully understand the benefit of the Mindware Experiment and HOW to implement.  By the end of the six months you will feel like a brain training MASTER!
A SUPPORTIVE COMMUNITY!
Play with other brain trainers who "get" it!  During the group calls and in the Facebook Group, you will have the support of other entrepreneurs who are growing their businesses the Train Your Brain way!  You will be able to see how others are implementing the Mindware Experiments and tweaking them to get better and better results.  You will be encouraged to test different strategies to see what works and brainstorm ideas with the other people in this program.  This is why this program gets better and better and better!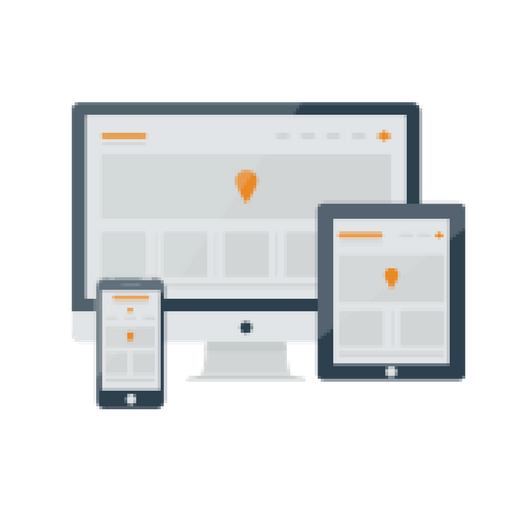 WATCH LIVE OR VIA REPLAY!
It's fun when you can attend live, but even if you can't, you will still get the FULL BENEFIT from this course!  You will receive a private email address for Dana where you can ask questions and she will answer your questions during the next live session.  You can listen at your convenience and hear your answer on the replay.  
If you have a pressing question, you can reach out to our support team to get an immediate answer from them via email.  
"REALLY, AREN'T YOU READY TO SHIFT YOUR MINDSET ONCE AND FOR ALL?"

FAST ACTION BONUS!
Enroll NOW and Get These Special Bonuses!

NEURO-LINGUISTIC PROGRAMMING (NLP) ANCHORING "DOUBLE IT" EXERCISE
This audio exercise instills a Neuro-Linguistic Programming (NLP) Anchor related to doubling your income.  With NLP, you can create associations in the mind with certain physical movements.  This exercise instills in your mind that when you clench a fist, you double your income.
Listen to this 7-minute exercise every day for 21-30 days for best results, but even after a few times listening, you will feel the power and good feelings that this exercise induces.
Enroll NOW and Get The Train Your Brain Audiobook Too!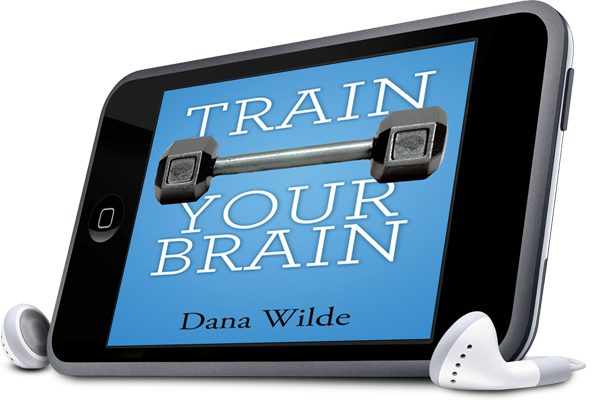 TRAIN YOUR BRAIN BY DANA WILDE AUDIOBOOK
Dana Wilde grew her first business from ZERO to a MILLION dollars a year in just 19 months.  Her second business, The Mind Aware did over $1,000,000 in sales and garnered over 60,000 followers in the first two years.  How did she do it?  Train Your Brain.
This audio version of Train Your Brain reveals exactly how she did it and WHY mindset is the single most important ingredient in your success.  By the time you are finished with this book, you will never think about positive thinking in the same way again.  Cutting edge!
WATCH LIVE OR VIA REPLAY …
…  KEEP THE SESSIONS AND LISTEN AGAIN AND AGAIN!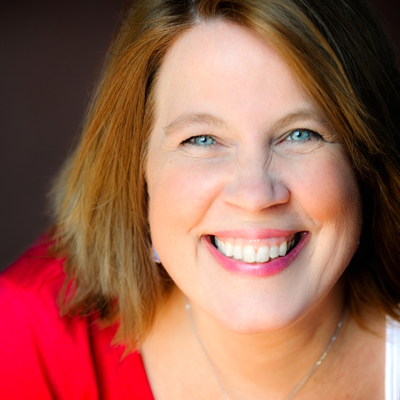 Dana Wilde Can Help You Make Money for Being HAPPY and Get Paid for Being YOU!
Dana Wilde is an expert in how to intentionally and systematically change your mindset so you get better outcomes.  
After growing her own business from zero to a million dollars a year in under 19 months, Dana can teach you how
to make money by being happy and get paid for being YOU!
 With nearly 100,000 followers in 68 countries, Dana is the bestselling author of Train Your Brain and featured in the movies, The Abundance Factor, The Truth About Prosperity, and Dream Big.  Fascinated by neuroscience and the power of the mind, she affects lives daily on The Mind Aware Show, where she interviews thought leaders, brain scientists, and celebrities about how to intentionally think wealthier, happier, and healthier thoughts.  
Participate in the Six Month Intentional Abundance Course at your convenience.
When you have unlimited access, you don't have to rearrange your schedule.  You don't have to HOPE that the notes you scribbled are good enough when you're ready to implement a particular exercise or technique.
With the unlimited access to this course, you can follow these training sessions, step-by-step, in real time, at your pace, EXACTLY when you need it!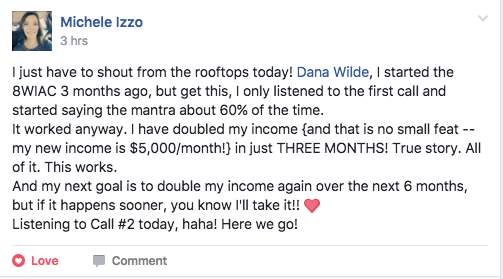 Are You Ready to Turn On The Abundance Faucet?
Join me for SIX MONTHS of discovery and change!!
Understand like never before WHY you are getting the results you're getting and HOW to get different results NOW!
By the time you are done with this course, you will FEEL the abundance flowing!
IF YOU ARE NOT COMPLETELY SATISFIED, PLEASE CONTACT US FOR A FULL REFUND!

Copyright © 2018 | Dana Wilde Inc.